Children often benefit from focused ABA treatment. While a comprehensive ABA treatment plan may be long-term, focused ABA intervention might take place over a more brief period. It also differs from comprehensive ABA treatment in that this approach has more specific targets and often requires fewer hours of services. The goal of focused ABA treatment is to address a limited number of areas of targeted behaviors, such as reducing dangerous behavior or improving social skills.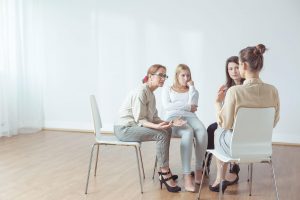 Focused ABA treatment may be appropriate to help your child acquire or strengthen developmentally appropriate social skills, self-help skills, and advanced language and communication skills. These skills are often fundamental to maintaining health, social inclusion and increased independence. For instance, focused therapy can help to teach your child:
Daily living skills, such as toileting, dressing and feeding
Social skills, such as initiating conversations, responding to peer questions and playing with peers
Academic remediation
Leisure skills
Focused ABA intervention helps children learn replacement behaviors and may include adapting the environment to reduce the likelihood of any challenging behaviors. During focused ABA, the parents and professionals will avoid reinforcing challenging behaviors to encourage the new, positive behavior. This approach has more specific targets and might require fewer number of hours over a shorter period of time.